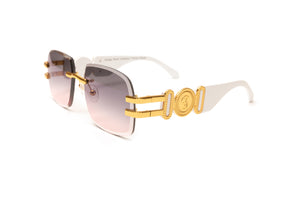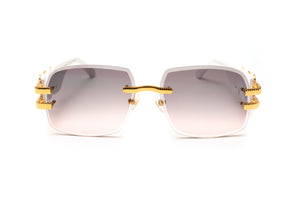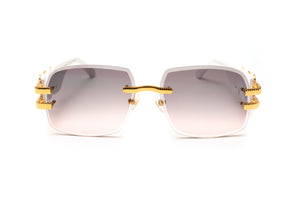 Vintage Wood Collection Collector Drill Mount Frames, 24KT Gold and White Wood, Double Gradient Grey/Pink Anti Reflective Bevel Lenses
The VWC Collector drill mount woods are our newest bold sunglasses! A rimless frame featuring 24 karat gold-plated hardware, genuine wood temples, and our signature double anti reflective coated lenses with a bevel cut! This frame is great for larger faces!
Frame: 24KT Gold/ Genuine White Wood
Shape: Square
Lens Color: Double Gradient Grey/Pink + Double Anti Reflective Coating
Lens: Bevel Edge
Size: 60-15-145mm
CUSTOM LENSES: Lenses can be customized with your single vision or progressive prescription, custom tints, transition lenses, blue light blocker, or engraving! Fill out our contact form for more info.