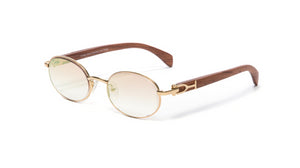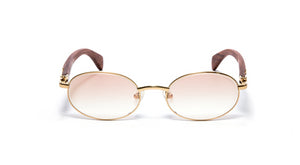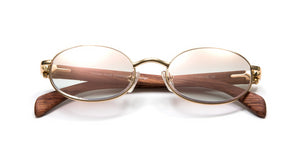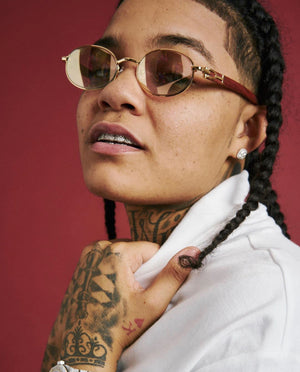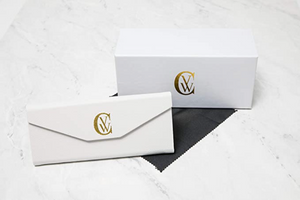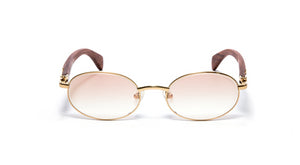 VWC Oval Gold & Wood Sunglasses, 18KT Gold-Plated Frames, Gradient Brown + White Gold Flash Lenses
Looking for a great alternative to Cartier Giverny sunglasses? These VWC glasses are a BEST SELLER! Featuring an 18KT gold-plated frame, c decor hardware, and genuine wood! 
Frame: 18KT Gold/ Brown Genuine Cherry Wood 
Shape: Oval
Lens: Gradient Brown + White Gold Flash 
Size: 52-19-135mm
Spring Hinge 
Packaging: These frames come with a hard folding case, cleaning cloth, and gift box.
CUSTOM LENSES: Lenses can be customized with your single vision or progressive prescription, custom tints, transition lenses, blue light blocker, or engraving! Fill out our contact form for more info.
AS SEEN ON @YOUNGMA