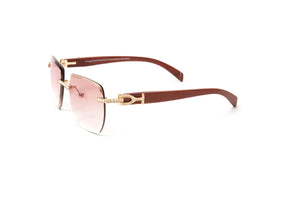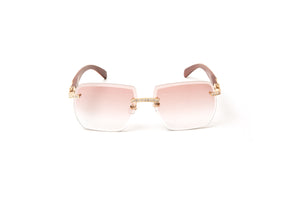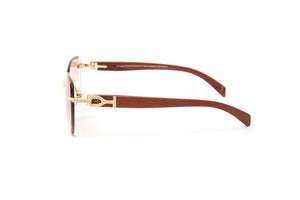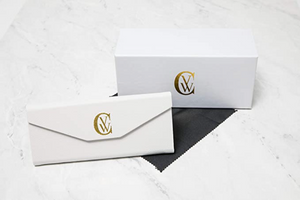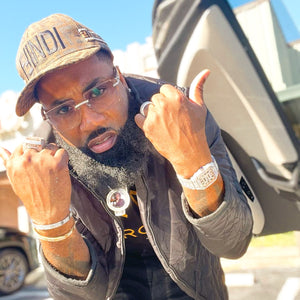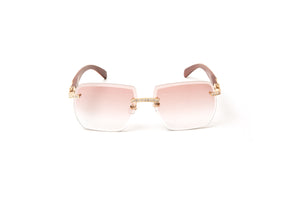 VWC Swarovski Crystal Frames, 24KT Gold-Plated Brown Wood Rimless Sunglasses, Gradient Brown Anti Reflective Lenses
Looking for a great alternative to Cartier diamond sunglasses? VWC newest special edition drill mount frames are set with Swarovski stones and feature our signature gradient tinted lenses with double anti reflective coating and bevel edge that you have come to know and love!
Frame: 24KT Gold Plated/ Brown Genuine Cherry Wood/ Swarovski Stones
Lens Color: Gradient Brown + Anti Reflective Coating
Lens Shape: Square
Lens: Bevel Edge
Size: 61-16-140mm
Spring Hinge 
CUSTOM LENSES: Lenses can be customized with your single vision or progressive prescription, custom tints, transition lenses, blue light blocker, or engraving! Fill out our contact form for more info.