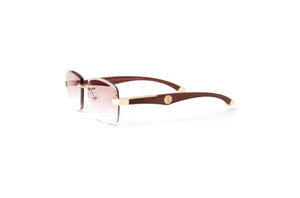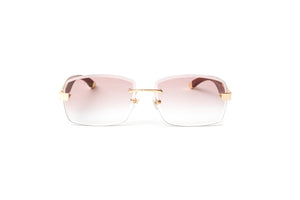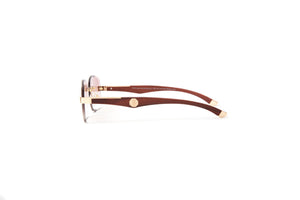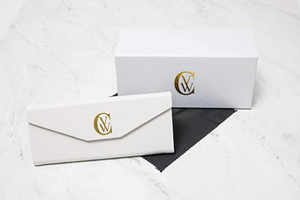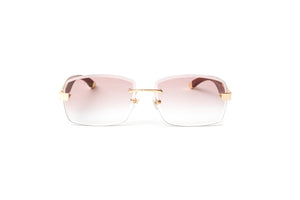 Vendome 24KT Gold Brown Wood Limited Edition Sunglasses, Gradient Brown Anti Reflective Lenses
Our newest Vendome Limited Edition sunglasses are made with 24KT gold-plated hardware and genuine wood temples. This rimless frame features our signature double anti glare coated lenses with a bevel edge! All VWC frames are customizable with your prescription lenses!
Frame: 24KT Gold Plated/ Brown Genuine Wood
Lens Color: Gradient Brown + Anti Reflective Coating
Lens Shape: Square
Lens: Bevel Edge
Size: 60-15-140mm 
CUSTOM LENSES: Lenses can be customized with your single vision or progressive prescription, custom tints, transition lenses, blue light blocker, or engraving! Fill out our contact form for more info.