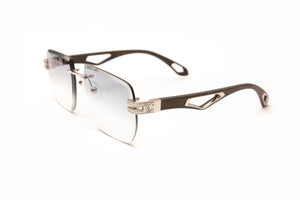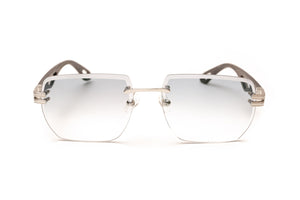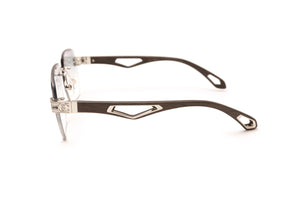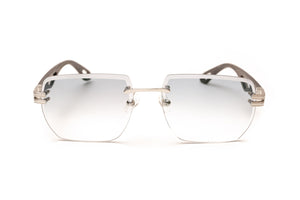 Vintage Wood Collection Infamous Rimless Silver and Dark Brown Wood Sunglasses, Gradient Grey Anti Reflective Bevel Lenses
VWC Eyewear specializes in vintage inspired frames and sunglasses. These 24KT gold plated sunglasses feature a rimless wood frame with cut out details and our signature double anti reflective lenses with a bevel cut edge. Vintage Wood Collection Eyewear hand cuts and customizes each pair of our signature limited edition lenses for a truly exclusive feel.
Frame: Rimless/ Silver/ Dark Brown Wood
Shape: Square
Lens Color: Gradient Grey + Anti Reflective Coating
Lens: Bevel Edge
Size: 61-18-140mm
Packaging: These glasses are shipped with a branded VWC hard folding case, cleaning cloth, and gift box.
CUSTOM LENSES: Lenses can be customized with your RX and desired tint, please contact us for custom requests.